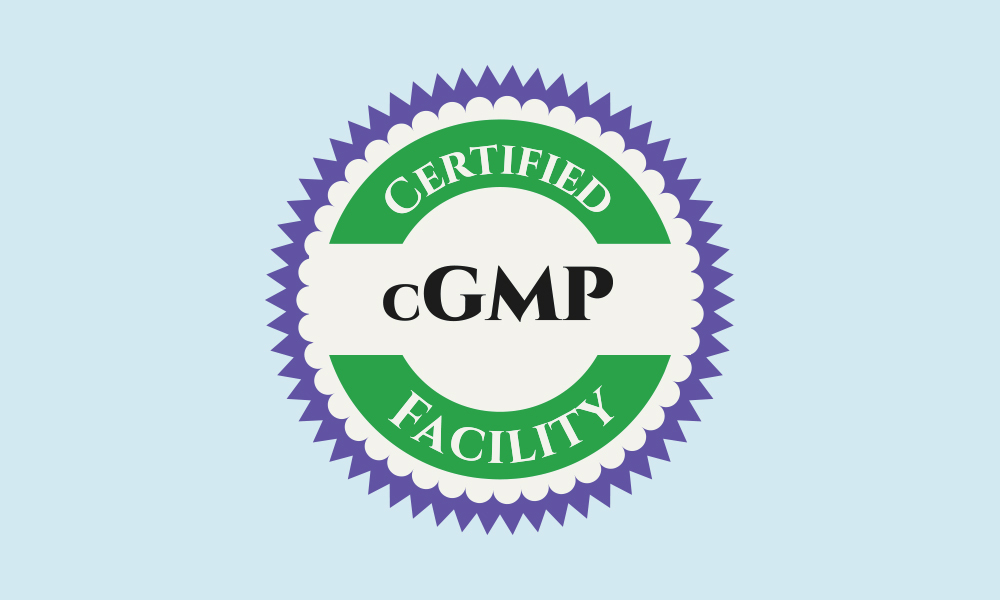 There are countless objectives which contribute to the overall reasoning for choosing cGMP certification; one being the main ability to batch after batch, produce a consistent product that you, the consumer can trust, knowing that we are following generally accepted manufacturing processes as verified by a third-party organization.
What reasons are there that also help one decide that cGMP-certified are the only products they should be choosing for their personal use and consumption as there is such an abundance of choices in the hemp industry?
cGMP-certified manufacturing keeps the processes and practices current. While following the Standard Operating Procedures (SOP) as set forth in the cGMP certification process, ongoing revisions keep all of the manufacturing practices up to date with any current good manufacturing practices changes/additions. This allows for the most efficient and effective way of making a consistently high-quality product that you can count on.
cGMP-certified labs like ours place product quality above the industry standard by establishing strong quality manufacturing operations that must be followed and that represent best in class practices.
This is not a current requirement within the hemp industry, but at LifesourceCBD, it brings stability and reassurance to our customers who can rest assured when they consume LifesourceCBD products that we are manufacturing correctly to provide a safe end-use product.
cGMP-certified also sets the company up for success when other compliance regulations get passed by the USFDA which is inevitable the longer the industry exists; it is bound to happen and only cGMP-certified labs will be able to turn quickly and not spend months/years getting their facilities caught up to everyone else. Thus, the cGMP certification will have already put the structures in place to allow the transition into a more highly regulated environment much faster and with a seamless transition.
cGMP-certification also puts the company in position to achieve ISO certifications as the industry grows. Business longevity is linked to ISO quality management systems certifications as recognized by the USFDA. By adhering to the cGMP standards, LifesourceCBD is always a step ahead of competitors, ready to provide you with pure, potent and consistent products that meet the highest manufacturing standards available.
As for you the customer, cGMP-certified promises a trusted brand that you know is adhering to all of the safety principles required for safe consumption product manufacturing. This certification shows consumers that the brand cares about those who are using their products and that they are produced to specific standards each and every time. As regulations in the industry are currently limited, this allows the customer peace of mind so the individuals that are using the products can do so safely.
cGMP-certified also contributes to one's ability to move into International Markets (hint hint). Many of these markets are setting higher standards to adhere to the most rigid regulatory requirements that can be found. The cGMP certification ensures those emerging markets that LifesourceCBD is putting in the necessary effort in to create a quality product made according to strict standards.