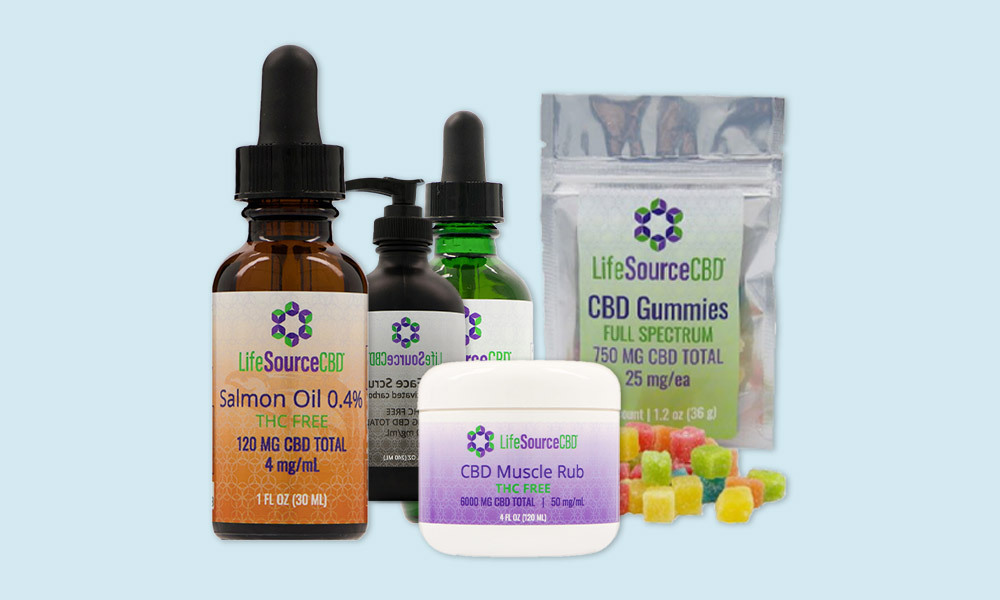 Why nanoemulsion CBD? Size matters.
The ultra-tiny particle size of the CBD in our AerosourceH NanoEmulsion CBD allows easier absorption into the body for higher bioavailability. This means that more of the CBD actually end up being utilized by your body.
What is NanoEmulsion CBD?
Our AersosourceH Nano CBD Oil is a microencapsulated nanoemulsion CBD in purified water. Being water-based instead of oil-based, it mixes easily with any liquid. The term "nano" means one one-billionth, and in this case, refers to a product in which the CBD oil has been broken into ultra-tiny droplets that are less than 100 nanometers wide. That is less than 0.0001 millimeters! By comparison, an average human hair is approximately 80,000 nanometers wide. A piece of paper is about 100,000 nanometers wide [1].
The less than 100-nanometer particle size of our Nano CBD allows for greater bioavailability, meaning the CBD is more efficiently utilized by the body.
AerosourceH Nanoemulsion CBD is a combination of purified water, long-chain triglycerides, emulsifiers, and CBD. While an emulsion simply refers to a mixture of oil and water, our Nanoemulsion CBD is made using our proprietary process that sends sound waves to break down the particle size of the CBD oil to below 100 nanometers for faster absorption and increased bioavailability (learn more about Nano CBD and its advantages here: AerosourceH Nano CBD ).
This type of product is known as nanoemulsion CBD and is used "in diverse areas such as drug delivery, food, cosmetics, pharmaceuticals, and material synthesis" [1].
We produce our NanoEmulsion CBD in 2.5% (25 mg/mL) and 5% (50 mg/mL) concentrations, with a particle size of less than 100 nanometers. These concentrations, coupled with the higher bioavailability of the small particle size, are appropriate for many CBD users. However, some people do prefer an even more potent option to allow a higher amount of CBD per usage, to be able to use less of their chosen CBD product at once or to get the most cost-effective form of CBD by having the highest concentration per drop.
While "Li et al62 concluded from their data that the size of 100 nm might be the most suitable size for oral delivery of nanoparticles" [2], it has also been shown in a 2016 study by Banerjee et al. that absorption of nanoparticles "was inversely related to their size, with the uptake of 50 nm > 200 nm > 500 nm > 1000 nm" [3]. This means that as the particle size gets smaller, the bioavailability increases.
Getting the Best Value From Your CBD Purchase
With so many CBD options in the marketplace, how do consumers know they are spending their money wisely? It depends largely on three factors: CBD potency, bioavailability, and quality of the product. Potency is the amount of CBD contained in a product. Bioavailability is how much of that CBD is usable/absorbed by the body. Quality is dependent on whether the product contains what is claimed, combined with the manufacturing conditions of the producer.
Product Potency
Potency is important for a couple of reasons. First, it tells you how much CBD is in each drop of your product, and therefore how many drops you need per use. Secondly, it allows you to calculate how much it costs you each time you use your CBD product.
Everyone is different, and there is not a single answer on how much CBD to use at a time. Finding out how CBD affects you is a personal discovery that no one else can entirely predict. Once you have determined the proper amount of CBD you need at a time, you must calculate how much of your chosen CBD product will give you that user-determined amount (UDA). Thus, you can be sure of consuming the proper amount, rather than wasting precious CBD by unnecessary overuse, or not achieving the desired experience by using too little.
All CBD products should be clearly labeled with the total amount of CBD contained in the product. This will also tell the milligrams of CBD per unit of volume, and from there you can figure out the amount per drop. To calculate the milligrams per unit volume (mg/mL), divide the total amount of CBD by the total volume of the bottle. Once you know mg/mL, you can identify the amount of CBD per drop.
Calculating CBD Per Portion
If a 30 mL bottle of oil tincture is labeled as 750 mg, that means that it has a total of 750 mg of CBD in the bottle. By unit of volume, that makes for 25 mg CBD per millileter ( 750 mg/30mL = 25 mg/mL). Most droppers will pull about a 1 mL draw (usually around 10 drops of liquid). For this example, that means each drop is around 2.5 mg of CBD. So if you have determined your proper user-determined amount is 25 mg at a time, you now know that you need around 10 drops of your CBD product.
If you are using gummies, vapes, or other CBD products that are not in liquid form measured in milliliters, simply divide the total CBD contained by the number of units in the package (for example, 750 mg gummies with 30 in the package equals 25 mg/each gummy). Vape cartridges can be harder to determine the amount used at once, but can be approximated by dividing the total milligrams of CBD by the expected number of uses before the cartridge is spent.
Bioavailability and Product Efficacy
In addition to considering the impact of potency on a product's value, it is important to examine bioavailability, the amount of CBD that the body is able to actually use/absorb. Bioavailability is impacted by several factors including product base (oil or water), delivery method (consumption method), and particle size of the CBD oil droplets.
Oil and Water Don't Mix…
Cannabidiol itself is a fat-soluble molecule, so the initial entrance into the marketplace for most CBD products and many CBD consumers is an oil-based tincture, sometimes using alcohol along with or in place of the carrier oil. Common carriers include olive oil, sesame or sunflower seed oils, and MCT oil (usually coconut-derived). These oil-based tinctures are still prevalent in the market and make an easy and approachable point of entry for people who have not previously tried CBD.
The problem with oil-based products is that the human body doesn't process oils as well as it does water (the body averages around 60% water). Even powdered, fat-soluble CBD by itself is fairly poorly absorbed. Suspending CBD oil in water, however, increases the body's ability to process CBD by approximately 4.5 times [1]. Water-based and water-soluble forms of CBD are becoming more common because of this advantage.
Consumption Method
Consumption method is also a critical factor in CBD product effectiveness. Your body processes CBD differently when it goes through digestion than it does when CBD is inhaled or applied topically, so the manner in which you CBD may have a major impact on how much is actually being utilized by your body.
NanoEmulsion CBD
The best way to increase the bioavailability of CBD is by using a nanoemulsion method, which is a blend of purified water with emulsifiers, and CBD oil broken into ultra-tiny droplets that cross directly into the bloodstream. Because NanoEmulsion CBD small particles cross directly into the bloodstream, they are more readily absorbed by the body and any NanoEmulsion CBD that does make it into the digestive tract is not destroyed as readily as oil-based CBD. Thus, almost all of the NanoEmulsion CBD is absorbed and used by your body.
[1] Nanoemulsions: formation, properties, and applications (mit.edu)
[2] The Influence of Nanoparticle Properties on Oral Bioavailability of Dr | IJN (dovepress.com)
[3] Role of Nanoparticle Size, Shape, and Surface Chemistry in Oral Drug Delivery (nih.gov)